Improving care, healthcare, and hospitality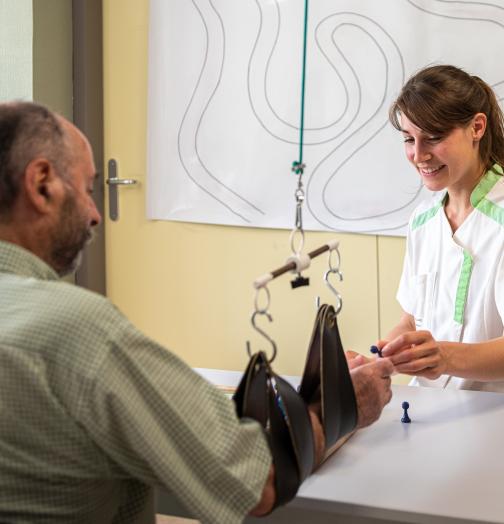 Improving care, healthcare and hospitality through our Positive Care approach, the ISO 9001 quality process and a proactive policy of innovation in healthcare and technology.
Thanks to the "Positive Care" approach developed in 97% of the Group's facilities
Initially developed in the Group's care homes from 2019 onwards, "Positive Care" is a specific therapeutic approach that gives a stronger voice to patients and residents, their family members and loved ones, and the professionals who support them.
"Positive Care" is a proven model based on non-medicinal therapies that aims to maintain and stimulate the physical, motor and cognitive abilities of patients and residents. It meets five basic human needs: the need for comfort and reassurance, identity, occupation, inclusion, and attachment.
By deploying "Positive Care" in all of the Group's facilities, Clariane places respect for the dignity and autonomy of the people being cared for, as well as their quality of life, at the centre of all acts of care.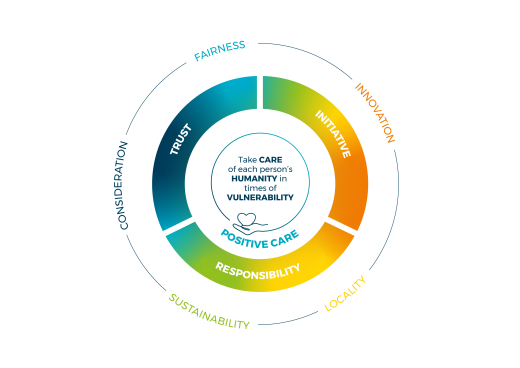 Thanks to an ISO 9001 quality approach
In 2019, Clariane launched an ISO 9001 certification process with an ambition: to become the 1st 100% ISO 9001 certified European care network by the end of 2023; this is part of an ESG roadmap focused on providing excellent care to residents and patients and improving the Group's transparency and accountability to their relatives.
After a phase of defining the Group's standards, this certification process by external auditors (AFNOR in France, DEKRA in Germany) is currently under way; as of 31 December 2022, 68% of facilities had been certified (compared with 29% at the end of 2021).
Through health and technological innovation
At the heart of Clariane's promise and purpose, innovation allows us to provide meaningful solutions and improve the quality of care, the safety and well-being of patients, residents and informal carers, and quality of life at work for caregivers, in its care homes, clinics, residences and shared accommodations and in the home environment.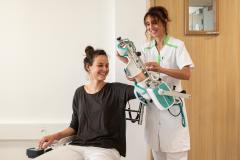 Innovation
Clariane develops an open and cross-cutting approach to health innovation and technical innovation.
Read more