Clariane takes care of its employees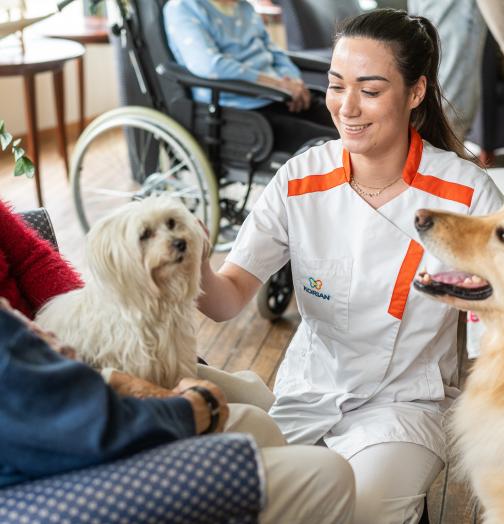 The well-being, quality of life and working conditions of Clariane employees are priorities for the Group.
Well-being and quality of life at work
Clariane was the first company in the sector to sign an agreement on quality of life at work in France in 2017 with the majority of the French trade unions; it has made the fulfilment, well-being at work and work/life balance of its 60,000 European employees the focus of its concerns and commitments.
This is why Clariane:
Promotes the continuous optimisation of working conditions and quality of life, in particular health and safety at work
Is committed to diversity and pays particular attention to the 82% of women in our Group
Offers individualised training courses
Promotes individualised integration programmes
Develops a range of services in all countries to support employees with social and psychological needs in accordance with Clariane's commitments.
In 2022, as part of the European social dialogue and alongside the members of the European Committee, Clariane committed to implementing actions aimed at improving quality of life at work, through the adoption of a joint declaration by the company and the European Committee on social commitment and the reduction of absenteeism.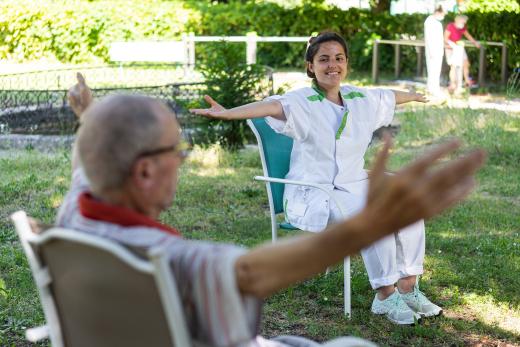 Health and safety prevention
Clariane has developed an active policy to support the health of its professional community in the workplace and has deployed the highest standards of occupational health and safety within the framework of the ISO 9001 standard for both its teams and its customers. Clariane has confirmed this commitment at European level, by drafting and signing the Occupational Health and Safety Charter in 2019 and then, in November 2022, the first European protocol on the prevention of accidents at work and the promotion of health and safety at work. In France, the first agreement on the prevention of accidents at work was signed in 2021.
Accident prevention, occupational risk assessment and psychosocial risk management are all part of the Group's culture, which promotes awareness-raising and education for its community within Clariane's 1100 facilities in Europe.
Four examples of health and quality of life at work in action at Clariane
Listening to employees: in Belgium, "trusted persons" are appointed in each facility and thus enable employees to discuss any problems they encounter, whether of a personal nature or linked to the work environment.
In France, the social department takes the various requests submitted into account and supports employees by relaying their requests to psychologists or other partner associations (help with rehousing, legal advice in the event of domestic violence, etc.). An anonymous and permanent Stimulus helpline is in place.
Psychological support: establishment of completely anonymous psychological support services accessible 24/7, to support employees who are a situation of psychological distress or have experienced a particularly intense stressful work situation.
Occupational health: "Humanoo" is an app developed by Clariane in Germany to support the physical, mental and emotional health of employees. The platform offers a wide variety of exercises, sports coaching, dietary support, meditation, yoga, and much more, either live or on demand.
Also read
As a leading employer in the care and healthcare sector, Clariane implements an ambitious policy of inclusion and diversity.

Offering development opportunities for the Group's employees who wish to give a new direction to their career is part of Clariane's social responsibility.

Social dialogue takes place at four levels within the Clariane Group – firstly at local level, then at regional and national levels, and lastly at European level.