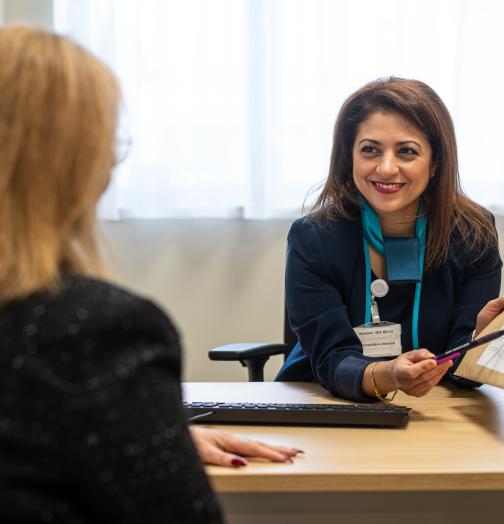 Social dialogue takes place at four levels within the Clariane Group – firstly at local level, then at regional and national levels, and lastly at European level. It is an integral part of the inclusive governance that is exercised locally, as close as possible to local sites and representative bodies.
Social dialogue at the heart of the Group's operational systems
Clariane places social dialogue at the heart of its operations and has achieved significant social progress by negotiating and signing numerous collective agreements in France and in the Group's other countries. The diversity of its teams, its multi-local locations, and the nature and conditions of practice of its various occupations all lead Clariane to maintain a high-quality ongoing social dialogue that is based on the following: its three fundamental values (trust, initiative, responsibility), a commitment to listening to and supporting its teams, an active role for management and local representatives, mutual respect, and the search for pragmatic solutions as close to the field as possible.
A European Company Committee: a first in the sector
On 18 November 2022, Clariane became the first company in the care and healthcare sector to have a European Company Committee, two years after the first European Works Council was created in the sector. This body, made up of 20 employee representatives appointed by trade unions, allows for an in-depth dialogue at European level on the company's strategy (social strategy, economic strategy and CSR strategy) and HR policies (occupational health and safety, training, etc.); it can be supported by dedicated working groups to take a close look at operational issues specific to the sector (building team loyalty, combating absenteeism, etc.).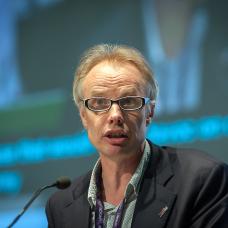 Listening to employees: the Kommunity Pulse internal satisfaction survey
Conducted in partnership with IPSOS since 2015, Kommunity Pulse is a satisfaction survey of the Group's employees; it has taken place every year since 2021 and concerns all Clariane employees. In 2022, the Pulse survey was used, among other things, to consult employees with regard to Clariane's commitment priorities as part of the Group's conversion into a purpose-led company. The 2022 Kommunity Pulse survey confirmed a high level of commitment among employees; 84% said they were satisfied with their work and 82% said they were proud to work at Clariane. More than 36,000 people completed this survey and submitted multiple comments that are being reviewed so that appropriate local action plans may be defined in conjunction with employees to meet their expectations.
In particular, efforts need to be made to provide a safe working environment and take better account of work-life balance. This satisfaction survey is an important tool for listening to teams and is fully integrated into the company's HR governance.
Close to local communities: Clariane, a local player committed to social integration and solidarity
As a social interest company, Clariane contributes to the development of the local communities in which the Group's facilities are located. Firmly rooted in the regions of all the countries where it operates, the Group plays an essential role in local cohesion and inclusion. The growth of Clariane's activities is closely linked to its local influence, its social involvement, and its proximity to all local stakeholders.
Aware of its social responsibility, Clariane is committed to supporting the social integration, return to employment, social cohesion and inclusion of vulnerable populations. This is part of Clariane's identity, wherever the Group is present.
With 82% women in its community, Clariane supports women through the Clariane Women's Club and has set specific objectives to improve quality of life at work for women and gender diversity in top management. Training courses for managers are organised in France and Italy with associations (One in Three Women and Di.Re) to raise awareness of gender-based violence. Specific support for women who have experienced violence is organised by the social department. In France, the Stimulus helpline provides support and advice. In addition, many actions are carried out as part of the Solidarity Fund and the most efficient social policies implemented within countries are promoted at European level.
Orange the World
Alongside UN Women France and the One in Three Women network, Clariane has been involved in the Orange the World campaign since 2020, to raise awareness of domestic violence and violence against women: conferences, promotional activities, dedicated e-learning and training courses are organised and attended in all countries. Under the impetus of the Clariane Women's Club, an awareness-raising campaign is being relayed in all the European countries where the Group operates, with the aim of creating a climate of kindness and appropriate listening, capable of encouraging victims to speak out and providing keys to support them.
Local partnerships are in place:
In France, since 2020, Clariane has supported the work of the Maison des Femmes in Saint-Denis and has financed the employment of two night nurses.
In Spain, flats are provided as needed for women experiencing violence.
In Italy, 245 managers were trained on the subject of gender violence in 2022 as part of the partnership set up with the association Di.Re (Donne In Rete contro la Violenza).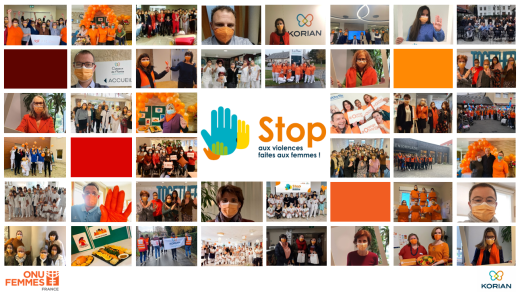 Also read
As a leading employer in the care and healthcare sector, Clariane implements an ambitious policy of inclusion and diversity.

The well-being, quality of life and working conditions of Clariane employees are priorities for the Group.

Offering development opportunities for the Group's employees who wish to give a new direction to their career is part of Clariane's social responsibility.