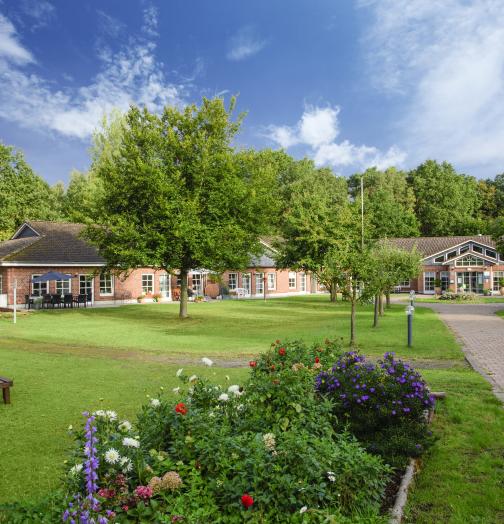 With 18,000 employees in Germany, Clariane offers personalised support solutions for the elderly and fragile.
The Group meets the individual needs of dependent elderly people through its care homes, assisted living facilities, outpatient care services and shared accommodation for seniors.
In addition to its residential care and traditional health services, Clariane is developing intensive care services in Germany, with care provided at home or in dedicated shared living spaces for people suffering from serious illnesses.
With €1,082 million in revenue by the end of 2022, the German market accounts for almost a quarter of the Clariane Group's total revenue.
€

1082

m

in revenue in Germany*

24

%

of total Group revenue
Our activities in Germany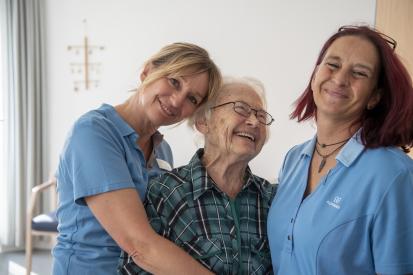 Care Homes
With more than 27,000 beds in its 230 facilities in Germany, Clariane provides expert, attentive and caring support for the elderly, as well as care related to neurodegenerative diseases and dependency. Residents are welcomed for long or short-term stays and for day care in one of the 15 dedicated centres.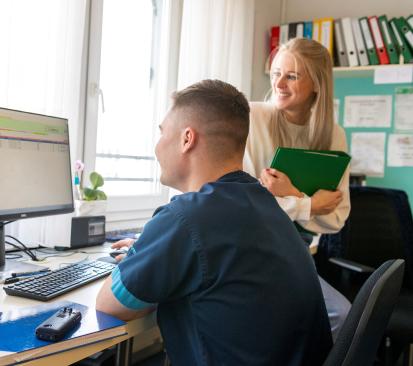 Healthcare Facilities and Services
In Germany, patients are offered specialised care tailored to their different needs in young patients' units, mental health units and specialised "Comorbiditäts-Häuser" (Comorbidity Home) facilities.
Specifically in Germany: intensive care with care at home or in dedicated living spaces, for patients with serious illnesses who need high-level care 24 hours a day, and their families.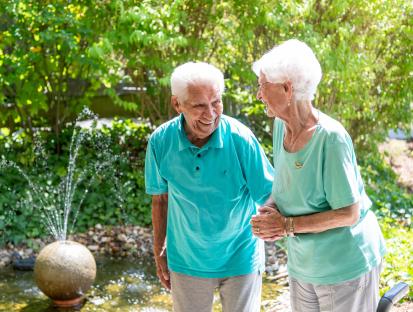 Alternative Living Solutions
In the 67 assisted living facilities and their 3,000 flats, residents enjoy the necessary degree of autonomy and assistance in their daily lives. Care and assistance services (housework, concierge services, meal delivery, etc.) and a wide range of social activities are on offer.
Shared accommodation with medical care is an innovative alternative for the elderly who need medical assistance and can no longer live at home. These facilities provide security and privacy for everyone. In this participative model, each resident is involved in the daily life at the shared accommodation and co-manages its organisation.
The expert brands of Clariane in Germany
Historic milestones
Clariane chose to set up in Germany in 2007, when its international development began. In 2013, the Group took first place in the German care homes market, a position it still holds today, making it one of the leading private-sector providers of care and support services in Germany.
Clariane in the rest of Europe
In France

France, the birthplace of the Group in 2003, is Clariane's historic operating region. In France, the Clariane Group offers solutions tailored to different levels of fragility.

In Belgium

Present in Belgium since 2005, the Clariane Group is developing its Care homes activities with its Korian expert brand, as well as its Alternative living solutions.

In the Netherlands

The Clariane Group has been present in the Netherlands since 2019 and has developed an expertise in supporting the elderly in care homes and assisted living facilities.

In Spain

The Clariane Group, which has been present in Spain since 2019 through its expert brands Seniors, Ita and Grupo 5, holds a leading position in the health and medico-social sector.

In Italy

In Italy, where Clariane set up in 2014, the Group has deployed a true 360-degree "healthcare network", providing a unique model with a philosophy aimed at encompassing and caring for the well-being of each and every Italian.

In the United Kingdom

The Clariane Group has been present in the UK since 2021 with the acquisition of Berkley Care Group, a group specialising in high-end care homes.
Also read
Accompanying the elderly and seniors who have permanently lost their independence, in 695 facilities in Europe.

Deploying a local health network to provide rehabilitation services and specialist and preventive care.

Responding to new expectations and the desire to live as long as possible in one's own home or somewhere that "feels like home".