Clariane welcomes employees of all backgrounds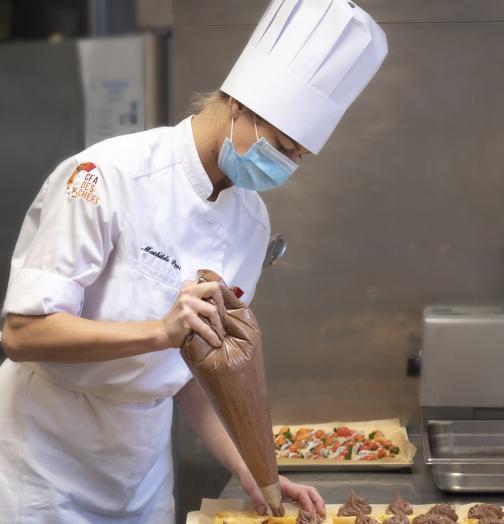 As a leading employer in the care and healthcare sector, Clariane implements an ambitious policy of inclusion and diversity.
Diversity and inclusion
Pluralism is valuable and drives us, each and every day, to promote an ever more inclusive organisation. Going beyond the requirements of the law, Clariane is committed to facilitating the professional integration of those who require special attention, and to fostering an in-house culture of openness to difference as part of a caring and respectful approach.
The Group takes account of the diversity of origins given the multiple nationalities represented in all the countries where Clariane operates. In Germany, the number of employees with foreign nationality doubled in 2022.
Numerous initiatives have been carried out to take account of the diversity of origins, such as the production of a guide to "living well together" drawn up in France from 2020, the organisation participatory workshops with site directors and human resources managers, and the implementation of a diversity action plan in Belgium which led to the awarding of the "diversity label" for the Brussels region. The action plan implemented since 2020 has included the revision of recruitment procedures, unconscious bias training, and coaching.
Inclusion is also achieved through employment and recruitment. Clariane is a major recruiter in the 700 areas where the Group is established, and almost 30% of the French apprentices recruited by the Group come from priority urban areas.
Sophie Boissard co-chairs the Collectif d'Entreprises pour une économie plus inclusive (group of companies working in favour of a more inclusive economy), which means that Clariane is committed to a number of solidarity and inclusion initiatives in priority urban areas and via a responsible purchasing policy.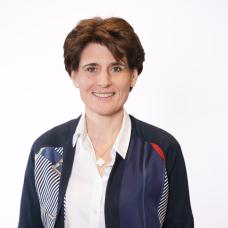 Professional gender equality index
Clariane's management and various trade unions signed an agreement in 2021 to promote professional equality between women and men.
This agreement guarantees equal treatment in recruitment and access to training and provides for measures to help reconcile work and family responsibilities. At Clariane, every woman has real prospects for advancement, and men and women are given equal pay for equal work.
Clariane established the new gender equality index for 2022 at the level of the Korian France Economic and Social Unit published on 1 March 2023.
This index, provided for in the French act on the freedom to choose one's professional future of 5 September 2018, is based on the evaluation of five indicators to determine where a company stands in terms of professional equality.
The results obtained by indicator are as follows:
Eliminating the gender pay gap: 38 points
Same chance of getting a raise for women as for men: 20 points
Same chance of getting a promotion for women as for men: 15 points
All employees who return from maternity leave receive a raise: 15 points
Number of women and men in the 10 highest earners: 5 points
Out of a total of 100 points, Korian scored 93, the same as the 2021 index.
Disability Unit
Living well together means enabling every employee to have a successful career path, regardless of their health status or disabilities. Clariane promotes access to and retention of employment for all people with disabilities in the seven countries where the Group operates.
Clariane is committed to integrating disabled employees and ensuring that they have the same opportunities as all other employees. In France, the Group has a dedicated disability unit as part of its agreement in favour of the employment of disabled people, which was renewed in 2020 with the unanimous agreement of its social partners. Under this agreement, which promotes the integration and retention of disabled employees, 274 people have been recruited or declared disabled since 1 January 2022 (and 174 workstation adjustments and ergonomic studies have been carried out).
Clariane has been a partner of the Hello Handicap virtual recruitment fair since 2019 and holds a dedicated edition every year called Hello Handicap by Clariane. In 2021, a partnership was launched with the Synergie disability unit to offer work-study positions and thus enable people with disabilities to develop their professional skills in our sectors of work. Seventy-eight work-study students with disabilities have joined us since 2021 to prepare the State healthcare assistant diploma or a professional designation of cook.
Clariane is also highly active in terms of internal awareness-raising and communication and has been a partner of the European Week for the Employment of People with Disabilities for many years. In 2022, a specific module to raise awareness of mental disabilities was offered to employees.
In the UK, a major Neurodiversity project is being launched to study the proportion of employees with dyslexia-related disabilities and review recruitment processes accordingly.
Overall, in Europe, the Group had xxx employees with disabilities in 2022.
Adherence to the LGBT Charter
As a leading employer in its sector, Clariane is implementing an ambitious policy of inclusion and diversity and is reaffirming its commitment to supporting LGBT+ people.
After initially signing the LGBT+ Charter of L'Autre Cercle in 2018, Clariane has renewed its support and involvement for a three-year period in 2023.
The Group is thus committed to creating an inclusive environment for all employees, including LGBT+ people, ensuring they benefit from equal rights and treatment regardless or their sexual orientation and gender identity, supporting them when they are victims of discriminatory comments or actions, and improving the overall working environment by evaluating and sharing best practices.
As a result of these commitments, the Group has, for example, developed e-learning training modules to raise awareness of LGBT+ inclusion among employees in collaboration with L'Autre Cercle. In addition, role models will contribute to the positive representation of LGBT+ persons in society and within the company, through internal and external interventions.
Also read
The well-being, quality of life and working conditions of Clariane employees are priorities for the Group.

Offering development opportunities for the Group's employees who wish to give a new direction to their career is part of Clariane's social responsibility.

Social dialogue takes place at four levels within the Clariane Group – firstly at local level, then at regional and national levels, and lastly at European level.