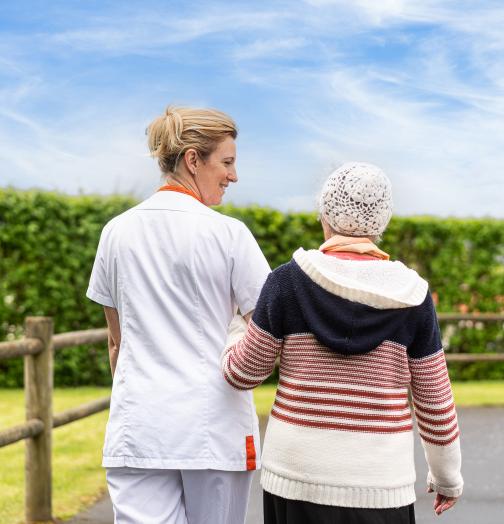 In its twenty-year history, the Clariane Group has undergone profound changes, consolidating its core business, deploying new expertise and expanding in Europe.
At your side for twenty years
2003-2014: birth of Korian and first developments in Europe
4 networks of medical-social facilities join together; Korian is born in Besançon

Listing on Euronext Paris

First acquisitions in Europe, in Germany with Phönix and in Italy with Segesta

Korian becomes a leader in Germany

Merger of Korian and Medica
2015-2019: European expansion and new business lines
Korian is now also present in Belgium

Creation of the Korian Foundation
First materiality matrix

New business lines :
Domiciliary care: Petits-fils
Shared housing: Ages & Vie

Entry into Spain and the Netherlands
2020-2022: in a "COVID-19" world, acceleration of the network's transformation and expansion of its services
Strengthening of mental health with the acquisition of Inicea
First European Works Council

Entry into the UK with the acquisition of Berkley Care
Strengthening of mental health with the acquisition of Ita Salud

- Transformation into a European Company
- Implementation of the first employee shareholding plan: 3% of capital held by employees
- Record year for network restructuring: 144 facilities built or renovated
- Grouping of health activities in France under the Inicea brand
- Strengthening of mental health activities in Spain with Grupo 5 and in Italy with IGH
2023: Korian, an essential activity at the service of the common good. Korian becomes a purpose-led company
- Korian as a reference employer: Top Employer in France, Italy, Belgium and Germany
- Korian becomes a purpose-led company
- The European Company is named Clariane. Expert brands are retained
Also read
With 70,000 professionals in seven European countries, Clariane is meeting the major challenge of caring each person's humanity in times of vulnerabilty tough its three activities.

Clariane has three complementary areas of activity: care homes, healthcare facilities and services, and alternative living solutions.