Let's act together to end violence against women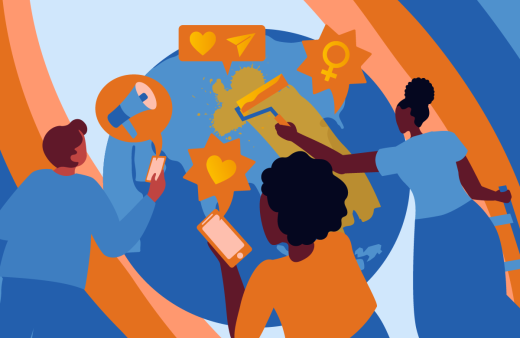 The Korian Group, partner of the ONU is moving from 25 November to 10 December 2022 to fight against violence against women. Created for the first time in 1991, the Orange The World campaign aims to eliminate violence against women and girls throughout the world.

1 in 3 women worldwide suffer physical or sexual violence.
Source :
OMS
(2021)
Korian employees get involved
Under the impetus of the Korian Women's Club, an awareness campaign is relayed in all the European countries in which the Group is present, in a desire to create a climate of benevolence and appropriate listening, capable of encouraging victims to speak out, and to provide keys to support them.
Each employee, who will symbolically wear an orange mask or garment/accessory throughout the campaign, is invited to be an ambassador for this cause to their colleagues, patients, residents and their families.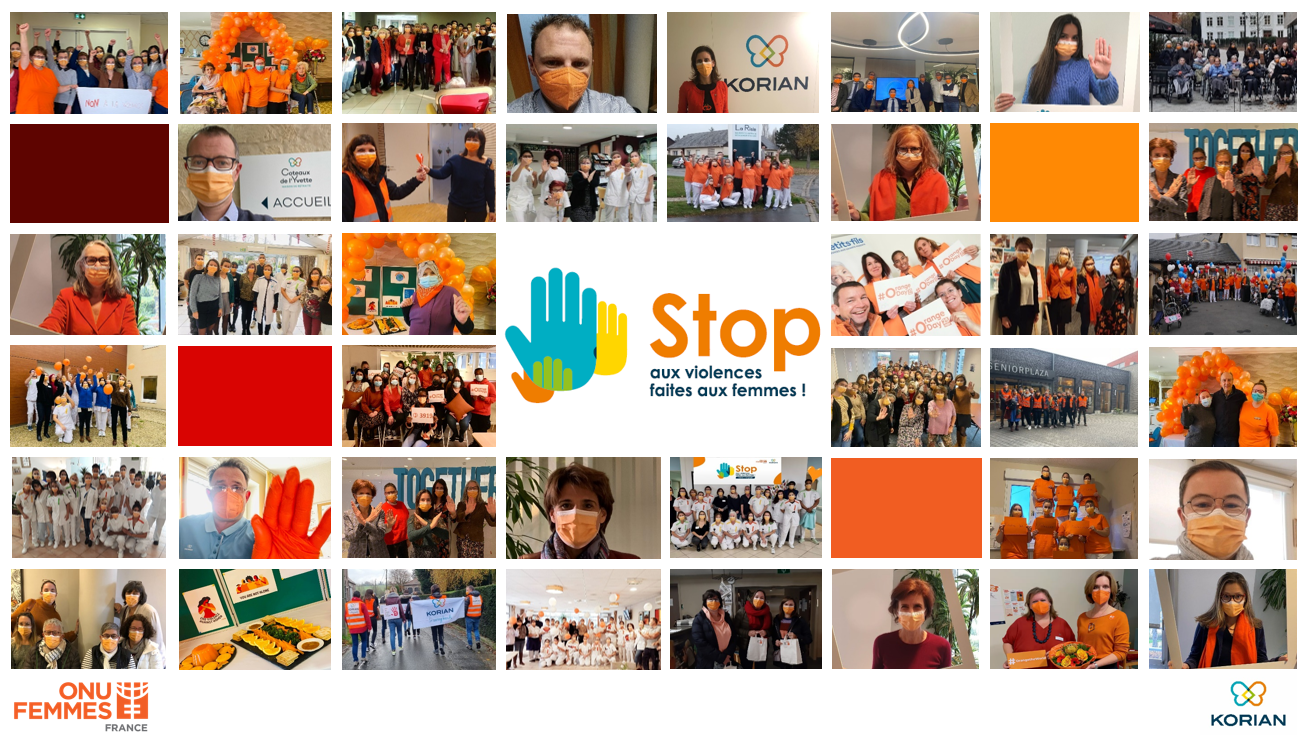 Commitment throughout the year
In France, Korian's social service listens, helps and supports employees in difficulty throughout the year. A listening and psychological support line is open 24 hours a day, 7 days a week. Psychological support and financial aid, particularly for childcare, are also available through the mutual insurance company.
Free access to the advice of a lawyer from the Lawyer4Women network is also available. Finally, Korian supports the Maison des Femmes de St Denis, a comprehensive and concrete care centre for women from Seine-Saint-Denis, Val d'Oise, Hauts-de-Seine Paris and soon Marseille.

Specific operations will also be held, following the example of Korian Italy, which has entered into a partnership with the D.I.R.E association with the aim of experimenting with fight mechanisms with specialist associations.
#OrangeTheWorld