Adapting care to the specific challenges of Alzheimer's disease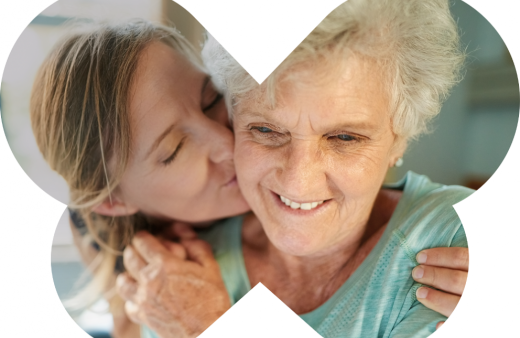 The exact causes of Alzheimer's disease have yet to be discovered. That being said, research is progressing steadily and we now know much more about its symptoms, especially loss of autonomy. Currently, an estimated 8 million people are suffering from dementia in the EU, which represents a major public health and social issue for years to come. But while there is currently no cure for Alzheimer's disease, many care solutions exist and can be implemented. The key is to combine the right tools, teams and environments to offer patients long-term, personalised support.
A holistic approach based on complementary tools and therapies
Alzheimer's disease is neurodegenerative: its progression and symptoms will, by definition, vary between individuals. A number of therapies, primarily non-medicinal (or non-drug), aim to preserve patients' abilities and promote their well-being:
Functional therapies: stimulating motor skills through appropriate physical activity, such as light exercise, walking, physiotherapy, etc.
Cognitive therapies: optimising patients' preserved capabilities through exercises focused on e.g. language, memory and socialisation.

Behavioural therapies: helping patients overcome challenging situations caused by e.g. agitation, anxiety, or self-isolation, and promoting their well-being
Quality care based on a wealth of expertise
Demand for such care will increase as the European population ages and Alzheimer's disease becomes more prevalent, which creates education and training challenges. Indeed, people with Alzheimer's disease and their carers now need to interact with a widening range of health professionals and care teams.
Alzheimer's disease in Europe: some key figures
In 2019, Alzheimer-Europe estimated that more than 7.8 million people in the EU, 2/3 of them women, were suffering from dementia. Alzheimer's disease is thought to account for more than 50% of these cases. By 2050, this figure could exceed 14.1 million people.
In the same year, the WHO estimated that family carers spent, on average, 5 hours a day helping the person with dementia they were caring for.
Environments designed for patients and their care requirements
To meet the specific challenges of Alzheimer's disease, most notably its effects on loss of autonomy, patients must receive care in specially designed environments. These must answer two key requirements: ensuring maximum safety, but also fostering autonomy and socialisation, as these are essential to well-being.
Different living arrangements exist depending on individual needs. Facilities may for instance offer "protected living areas", a secure environment for day and night residence with dedicated professionals on hand. It is also possible to accommodate long-term care facility residents on a daily basis in dedicated centres for social and therapeutic activities, both individual and collective. Finally, outpatient care and/or short-duration stays can help elderly people to continue living at home if they so wish, while maintaining access to beneficial activities one or several days a week, in a specialised setting equipped to deal with emergency situations.
Korian's Positive Care philosophy applied to Alzheimer's
Positive Care is an approach that focuses on the individual as a whole, in all their specificities: their life history, their desires, their habits, etc.
This unique philosophy is founded on our expertise and know-how in supporting the elderly while respecting their physical, cognitive and emotional capacities through therapies, particularly non-medicinal ones. Therefore, it is fully in line with treatment goals, that is to say individualised care seeking to maintain patients' capacities for as long as possible.
REFERENCES AND FURTHER READING:
France Alzheimer Foundation (in French)