Healthcare facilities and services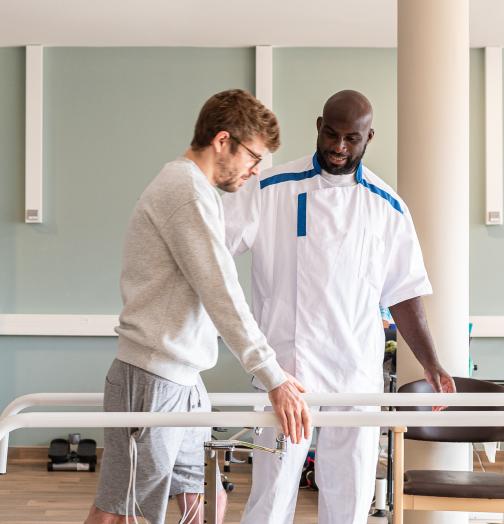 Clariane is diversifying its activities while strengthening its specific expertise in four key areas to support vulnerable individuals: medical, post-acute & rehabilitation care, mental health, intensive home care and community nursing services, and prevention & diagnosis outpatient programmes.
With 172 healthcare facilities as of 31 December 2022 (235 with the integration of Grupo 5 at the beginning of 2023) and a total of 10,173 beds in six European countries (France, Italy, Spain, Germany, Belgium, the Netherlands), Clariane's health network cares for 605,000 patients of all ages, whether they are hospitalised on a full-time basis or in day care (more than 100,000 outpatient consultations per month).
The Clariane Group's healthcare activity currently accounts for 24% of its turnover, alongside its care home (65% of turnover at the end of 2022) and alternative living solutions (11% of turnover at the end of 2022) activities.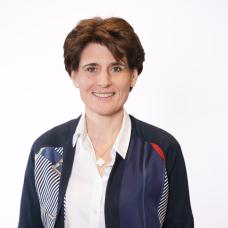 235

healthcare facilities (with Grupo 5)

111

mental health clinics in Europe
Trends
The development of chronic diseases and mental health conditions, which affect 15% of the European population, is constantly on the rise and is requiring that the health system be adapted and that specific and tailored services be provided. At the same time, the spread of medical deserts and the lack of qualified health professionals (a shortage of 15 million workers in Europe in the care and health sector by 2030 – source: WHO 2021) are a cause for concern.
Clariane's healthcare activity in Europe
The Group has invested significant resources in healthcare activities, becoming Europe's 3rd largest private player in the area of mental health by acquiring new platforms in Italy and Spain between the end of 2020 and 2022.
In its 235 healthcare facilities in Europe (including Grupo 5 in Spain), the Clariane Group offers four complementary healthcare activities:
Medical, post-acute & rehabilitation care, covering a wide range of specialities and diseases in adults and children: diseases of the respiratory system, cardiovascular diseases, musculoskeletal diseases, neurological diseases, digestive and metabolic diseases, oncology, chronic vegetative states, paediatrics, etc.
Mental health: addictions, adult psychiatry, child and adolescent psychiatry, psychiatry of the elderly, and eating disorders.
Intensive home care and community nursing services, to better meet the needs of patients of all ages, at home, whether through palliative care, chemotherapy, or complex wound dressings.
Prevention & diagnosis outpatient programmes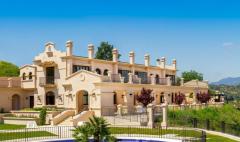 Our locations
A French group founded in 2003, Clariane has rapidly expanded its activities in Europe, with acquisitions in Italy and Germany in 2007, Belgium in 2013, Spain and the Netherlands in 2019 and the UK in 2021.
Find out more
Also read
Accompanying the elderly and seniors who have permanently lost their independence, in 695 facilities in Europe.

Responding to new expectations and the desire to live as long as possible in one's own home or somewhere that "feels like home".