Alternative living solutions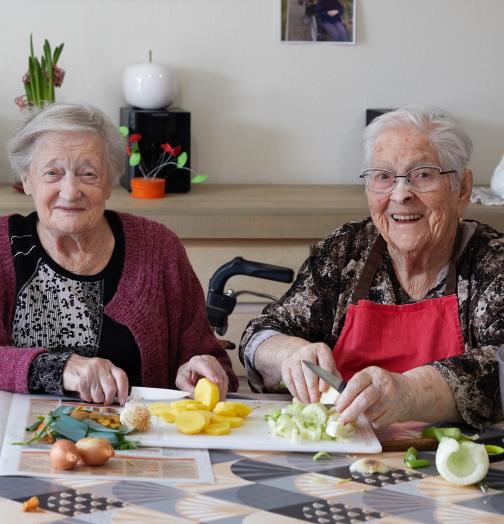 Staying at home or somewhere that "feels like home" for as long as possible: Clariane develops innovative solutions in line with the changing aspirations of seniors to live at home over the long term and benefit from a wide range of activities and a more intense social life. Through assisted living, domiciliary care, and shared living houses, Clariane has chosen to expand its range of services since 2018 and accelerate its transformation.
The Group's alternative living solutions activity accounts for 11% of its total turnover (as of 31 December 2022), alongside its care (65%) and healthcare (24%) activities, and is part of a real development dynamic. With 333 residences and living communities and more than 330 domiciliary care agencies in six European countries where the Group operates, Clariane doubled its capacity to support 110,000 people in 2022.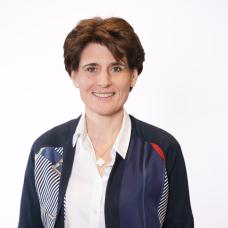 Focus
Clariane offers specific residential solutions for seniors: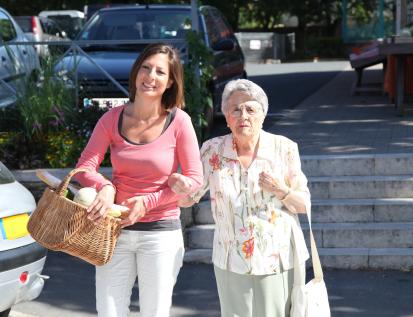 Domiciliary care
Domiciliary care services that offer local multidisciplinary assistance and allow seniors, especially in rural areas, to continue to live at home, while being monitored and protected. These services are offered in France, Germany, Italy and Belgium.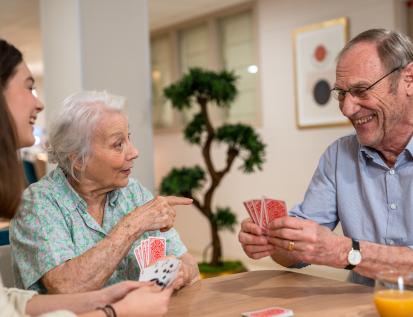 Senior Service Residences
Senior Service Residences welcome autonomous seniors who wish to maintain their social ties and enjoy the conviviality of a shared, open and secure space that promotes autonomy and well-being. In addition to à la carte services, medical supervision can be provided.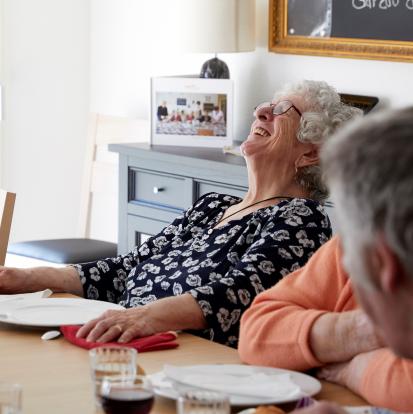 Alternative living in shared accommodation
An innovative approach, shared accommodation for senior citizens is an alternative and inclusive form of housing for elderly people who are losing their independence. In the form of small residential units, these eight-bedroom houses (for seven residents and one care assistant) combine private and collective areas. These protected and adapted living spaces, with a family spirit, are deeply rooted in the areas where they are located. The Clariane Group's shared accommodations for senior citizens are being developed in France and Germany.
243

Ages&Vies shared accommodations in France1

#

1

Petits-fils : #1 private network of home services2
1 of which 79 were delivered in 2022
2 for the elderly in France
Trends
The challenges of an ageing population – by 2030, people aged 65 and over will represent almost 1/4 of the European population – and temporary or long-term dependency (+40% by 2030), combined with the digital revolution and the clearly expressed wish to remain at home for as long as possible, are radically transforming the organisation of care and services for seniors.
Rethinking the provision of care and support for the elderly and vulnerable is a priority and should focus on prevention, home care and services in facilities tailored to their health situation and expectations.
The Clariane Group is an expert in the provision of care and support to the elderly and vulnerable; it is innovating to meet the aspirations of the new generations of European seniors in terms of services, support and care.
Alternative living solutions in Europe
The Clariane Group's domiciliary care services and alternative living solutions are offered in France, Germany, Italy, Belgium, the Netherlands and Spain.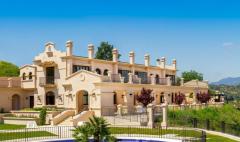 Our locations
A French group founded in 2003, Clariane has rapidly expanded its activities in Europe, with acquisitions in Italy and Germany in 2007, Belgium in 2013, Spain and the Netherlands in 2019 and the UK in 2021.
Find out more
Also read
Accompanying the elderly and seniors who have permanently lost their independence, in 695 facilities in Europe.

Deploying a local health network to provide rehabilitation services and specialist and preventive care.